Top Fintech Startups to Watch in Saudi Arabia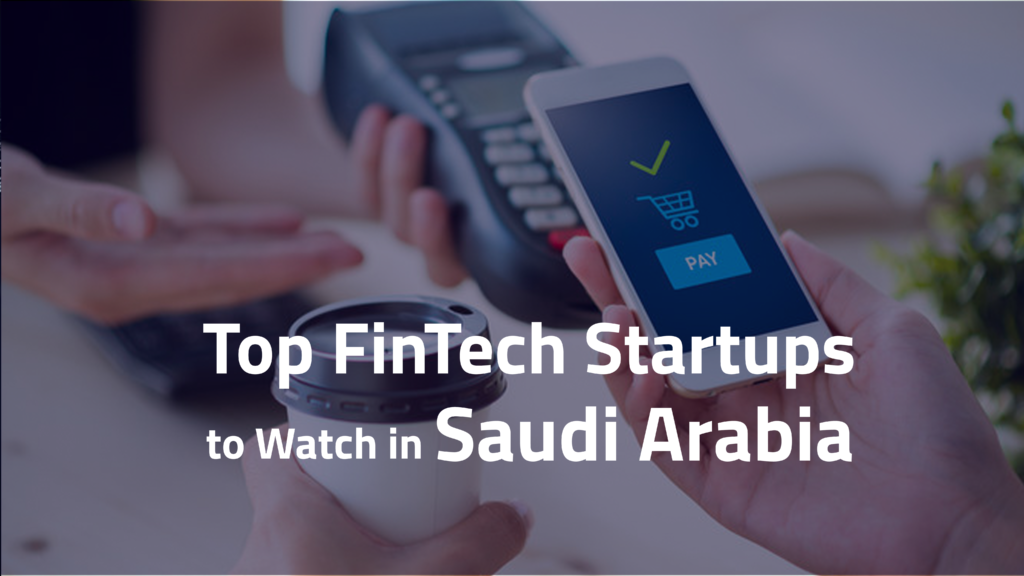 Saudi Arabia is one of the Middle East's most active countries in promoting financial technology, which is aiming to increase the number of investments and companies taking part in this industry. Specifically, the fintech industry is expanding quickly throughout the nation, particularly as compared to prior years.
This article showcases top picks for the best Saudi Arabian based FinTech companies
Tabby is a fintech company that offers consumers an opportunity to pay for their online and offline purchases either in a single payment at a later date or in multiple installments.
Tabby has secured $150 million in debt financing from Atalaya Capital Management and existing investor Partners for Growth.
Tamara is a BNPL provider that allows online and in-store shoppers in Saudi Arabia, the UAE, and Kuwait to split payments across three installments with no fees and no interest.
STC Pay is a fintech Saudi Arabian company that developed the largest digital wallet in MEMA (Middle East, Mediterranean, and Africa). The facility is a Riyadh-based subsidiary of STC Group.
Saudi Arabia-based STC Pay, digital payment solution developer, has reportedly reached a $1.3bn valuation after the close of a $200m investment.
Paymob works with businesses and merchants of all sizes. Its omnichannel payment infrastructure allows them to accept payments via various methods. Paymob also has a POS solution for offline merchants where they can receive in-store card payments.
HyperPay offers ecommerce payment services and is launching new products such as merchant cash advance, B2B solutions, card issuing, and open banking for merchants and governments.
The company has seven regional offices and employs 100 people.
Khazna offers a mobile phone-enabled savings and payment app, with features including installment payment offers, bill-paying and cards on which workers can receive wages. The target user base is middle- and lower-income workers.
Cashew Payment is a buy-now-pay-later platform. Cashew has hit the fundraising circuit just three months after it raised about $10 million from the UAE bank Mashreq, with which it also has a partnership for payment options.
Cashew is seeking investments to finance an aggressive expansion plan in the Middle East region, amid an exponential growth in the BNPL segment, projected to hit a market size of $90 billion by 2030 in the region
Yap is the operator of an independent digital banking app.
The company provides digital onboarding, a current account, an accompanying Mastercard debit card and an app featuring spending analytics, money transfers, bill payments, and real-time notifications of purchases, withdrawals and transfers.
Waffy is a web and mobile application that allows sellers to create their own escrow payment account in a single step. The seller then generates a payment link for Waffy to act as a mediator in the users's sales transactions. It works in a few steps.
The seller shares the payment link with the buyer, the buyer makes a payment, and Waffy holds on to the payment until the buyer confirms he has inspected the products and has accepted it. Waffy then releases the payment to the seller.
Yassir is a super app from Algeria that provides its users with a suite of on-demand services including ride-hailing, food and grocery delivery, as well as financial services to help users pay, save, and borrow digitally.
Yassir landed one of the continent's largest raises of 2022 with a US$150 million Series B in November.
Postpay is a BNPL player that allows customers to pay for their purchase in three interest-free payments. The company, which is active in the UAE, says it has partnered with thousands of retailers.
Postpay is backed by regional and international investors, including global BNPL leader Afterpay.
Hala started as one of the first mobile wallets in Saudi Arabia, enabling individuals to make digital payments in various contexts, including peer-to-peer (P2P), and to offline merchants that are part of its network through QR codes.
Hala closed a US$6.5 million Series A in March 2021. According to Forbes, the startup has raised a total of US$43.4 million in funding.
Pyypl is a payment technology company and financial services provider using blockchain in its core systems.
The company provides a one-stop solution that makes payments as simple as sending a message.
MoneyFellows is a mobile-based platform for group lending and savings from Egypt.
Money Fellows closed a US$31 million Series B in October 2022, bringing its total amount of funding raised since its inception to about US$38 million, according to Forbes.
NymCard is a banking-as-a-service (BaaS) provider.
The company offers fintech companies and other industry innovators the infrastructure to plug and play embedded finance into their applications with just one integration and one partner.